April is the beautiful season all the year round. On April 21, 2018, Lonking Shanghai Base held an annual family party for staff.
The party started with Drum Dance, an inspirational show which warmed up the atmosphere.
With warm applauses, Li Xinyan, Chairman of Lonking Holdings Limited, delivered an ardent speech. Li extended a warm welcome to staff and their families. In his speech, Li said, "With joint efforts, Lonking made great achievements in the last year and a good start is already here this year." Li urged staff to seize the opportunity and make more efforts for greater efforts and their families to further support them in career.
On behalf of staff's families, Ma Yanfeng, wife of Lonking's chief information officer Gao Hao, made a speech in which she thanked Lonking, appreciated the company's family culture, and vowed to be a good wife and support her husband's work and Lonking's promising future. Her speech is so affectionate that everyone was impressed a lot.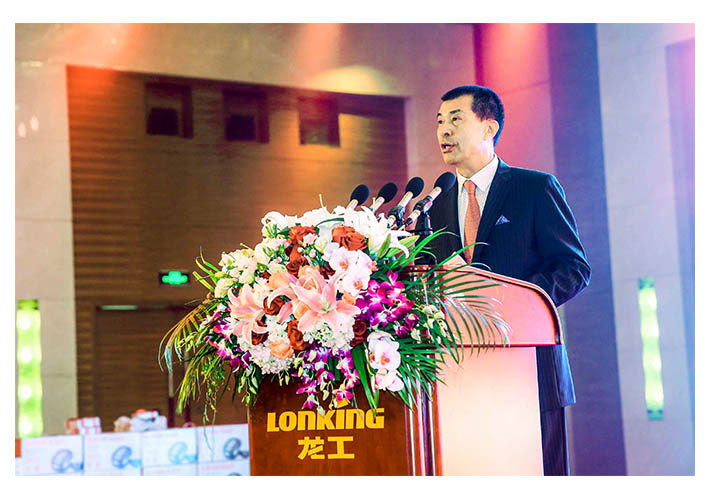 Later, shows and lucky draws took place. Lively and energetic child dances, magic shows with visual and audio impressiveness, and Jasmine Flower with oriental characteristics brought the party to climax. And lucky draws between shows excited the audience very much.

At last, the party concluded with harmony, joy and passion. The well-designed stage effects and shows were so impressive and gave lingering happiness to the audience.
We look forward to better achievements of 2018 and reuniting at the family party again.